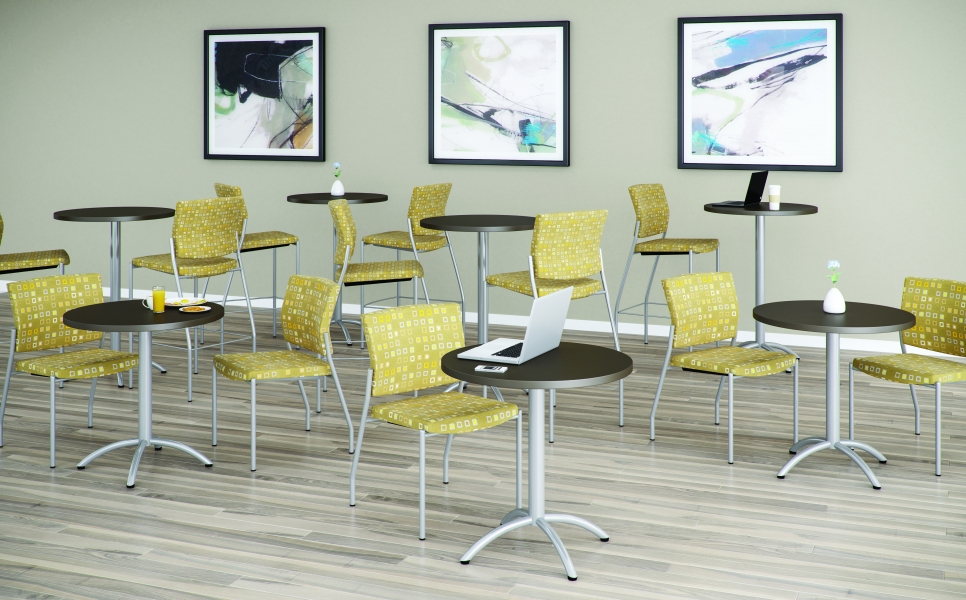 Share is a complete conference and training room solution. It offers a variety of contours, sizes and fixed or nesting options that allow you to configure your space exactly as you desire. Components like a presentation board, tv buffet, or a cafe table add utility to the series and help you complete your entire space with a single series.

2-port and 4-port grommets embrace technology needs and allow component connection while a unique leg provides concealed wire management to keep power flowing and cords hidden.

Your designer-side will love the 40 finishes ranging from American Walnut veneer to Sheer Mesh laminate. Edge, pull, leg and table shape options allow for an amazing amount of creative solutions.

And don't forget; multiple finishes - from veneer, solid and wood grain laminate and metal mean the ability to achieve a wide variation of pricing to give you the chance to design within your budget's parameters. Yeah, we thought you'd like that too.
Call Us or Visit our Location
4250 South 38th Street, Suite 130


Phoenix, AZ 85040

(602) 437-8737